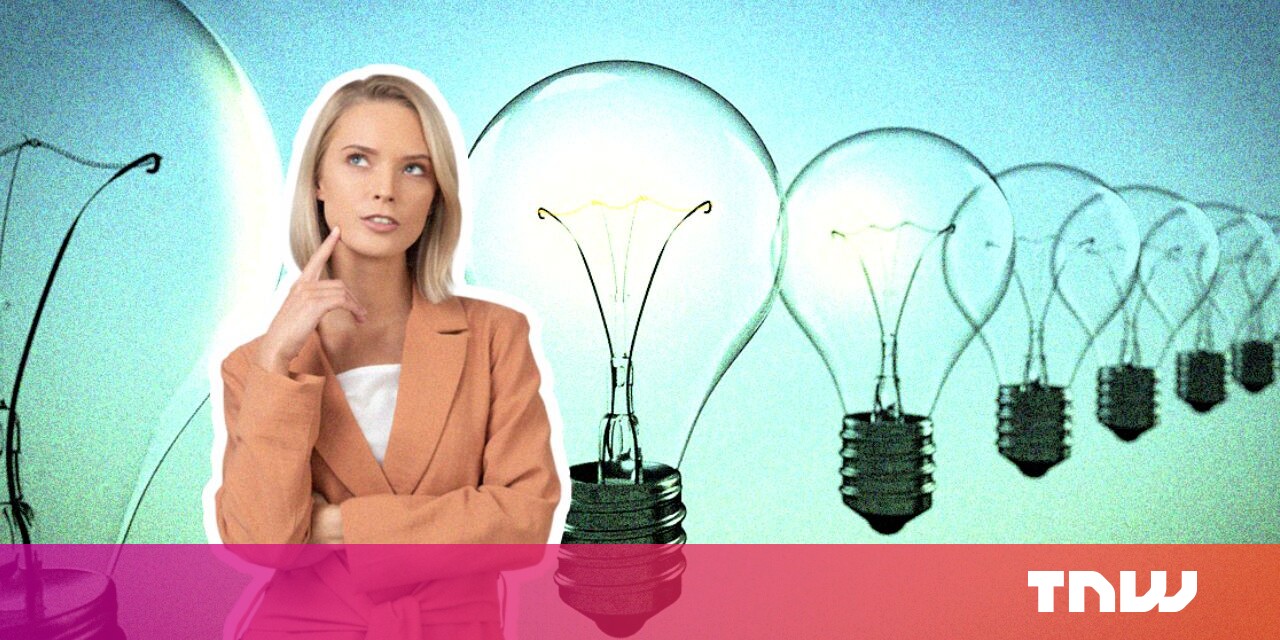 Whether you suddenly find yourself out of a job, courtesy of the recent wave of tech layoffs sweeping through the sector, or feel like you've outgrown your current position and are looking for a new challenge, firing off a generic CV and hoping for the best isn't going to cut it.
In fact, according to online resume builder Zety, only 10% of job applications result in interviews, and job seekers need to send between 30-50 resumes to get hired. That means honing your application skills is essential if you want to stand out and secure an interview that will hopefully lead to a job offer. Here's how…
Cover letters matter
While a lot of job seekers put all their focus into crafting the perfect CV, cover letters can sometimes be overlooked as an unnecessary introduction before the main event. However, a well-written cover letter is vital if you want to stand apart from your professional peers. In fact, according to Jobbio's Hiring Intelligence Report 2022, 46% of hiring managers say a well-crafted cover letter immediately sets an applicant apart from the competition.
This is backed up by additional data gathered by ResumeGo: a custom-tailored cover letter makes an application 50% more likely to secure an interview.
Beat the ATS bots
From Siri helping you make hands-free calls on your iPhone to Chat GPT's sophisticated and seamless aptitude in mimicking your writing style, AI has infiltrated every part of our everyday lives, including our ability to get a job.
Research indicates that 75% of recruiters or hiring managers use an applicant tracking system (ATS) in the hiring process while 98% of Fortune 500 companies also use an ATS program to filter prospective employees. So, how can you beat the bots? Pick out keywords from the job description and weave them into your CV and cover letter.
Add power words
Durable skills (the ability to use soft skills like collaboration, communication, critical thinking, and leadership as the foundation of your approach to all work tasks) are essential for career success—recent data shows that seven out of 10 of the most requested skills in job descriptions were durable skills. They should also be applied to your job application in the form of power words to demonstrate how your durable skills have helped you succeed professionally. Examples of power words include "initiated," "developed," "coordinated," "orchestrated," "adapted," and "strengthened."
Dynamic design
While you might think a snazzily designed PDF or template from the likes of Canva or Resume.io are the best way to stand out from the crowd, video formats are gaining traction, especially among younger Gen Z cohorts.
Take TikTok Resume as the perfect example of this: launched in 2021, the format allows job seekers to create and upload a 60-second short form video application that leverages the power of social media while demonstrating their skills and experience in a more interactive and personable way. Video interviews are also easily digestible for recruiters and hiring managers.
Expand your network
The era of Zoom coffees is thankfully behind us and face-to-face networking is back with a bang and expected to exceed 2019 levels in 2023. While networking with your professional peers doesn't automatically equate to an interview or job offer, data compiled by TechJury found that 95% of professionals find better business relationships are built through in-person meetings. So putting yourself out there and using informal meetings as a way to keep yourself in the loop is a vital part of the job application process, albeit in a more holistic way.
Ready to put your new and improved CV and cover letter to the test? The House of Talent Job Board has hundreds of opportunities in companies that are currently hiring, like the three below.
Senior Fullstack Engineer – Zalando Marketing Services (All Genders), Zalando, Berlin
As a Fullstack Engineer with ecommerce platform Zalando, you'll create a best-of-class user experience for all fashion brands advertising on the platform, helping them bring the best products to customers. The role is mainly frontend focused, but there will be multiple instances where your backend capabilities will come into play. You'll also be tasked with building and improving the campaign management tool that lets Zalando fashion brands directly plan, execute, and monitor advertising campaigns and create best-of-class user experience. See more details about this role here.
CRM Manager – Conversion m/f/d, Deezer, Paris
From a French tech startup created in 2007, Deezer has become one of the first French unicorns and the second largest independent music streaming platform in the world. It's now looking for a CRM Manager to join its Paris team to oversee the design, delivery, and reporting of its CRM strategy, focusing on activation and conversion campaigns. In this role, you'll be expected to develop and implement actionable, multi-channel, and user-centric CRM strategies to activate users and convert them from free to paid, and implement test and learn strategies to continuously improve existing automated journeys and create effective campaigns. Apply for this role today.
Senior Security Engineer – Product (m/f/d), Trade Republic, Berlin
Trade Republic is on a mission to democratize wealth. Its information security team protects against threats, fraud, and legal penalties so it can grow, compete, and establish a trusted relationship with customers. The company is currently hiring a Senior Security Engineer to perform architectural design reviews and threat modeling exercises and proactively detect security deficiencies and flaws in its products and features. View the full job description here.
Accelerate your career in 2023 with the House of Talent Job Board