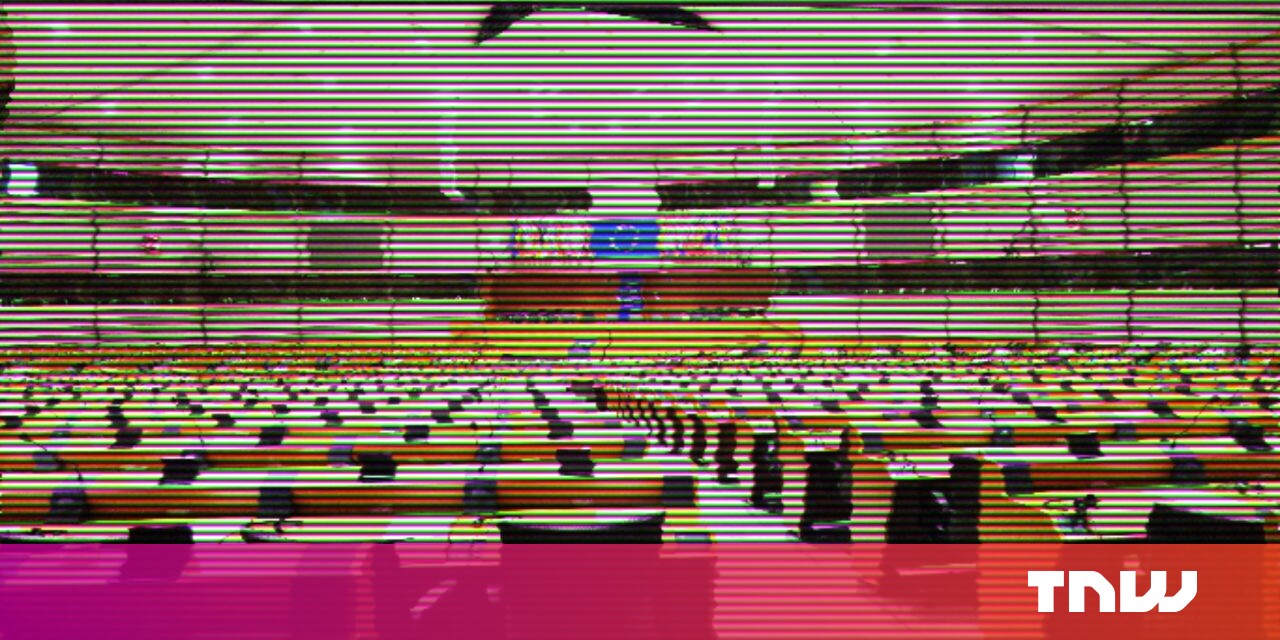 The European Parliament's website was briefly hit by a cyber attack claimed by pro-Russian hackers, officials said on Wednesday.
The website went down shortly after EU lawmakers declared Russia a "state sponsor of terrorism" over its attacks on Ukraine.
"MEPs highlight that the deliberate attacks and atrocities committed by Russian forces and their proxies against civilians in Ukraine, the destruction of civilian infrastructure and other serious violations of international and humanitarian law amount to acts of terror and constitute war crimes," a press release from the EU Parliament stated.
"The European Parliament is under a sophisticated cyberattack. A pro-Kremlin group has claimed responsibility," the Parliament's president, Roberta Metsola, posted on Twitter.
The @Europarl_EN is under a sophisticated cyberattack. A pro-Kremlin group has claimed responsibility.

Our IT experts are pushing back against it & protecting our systems.

This, after we proclaimed Russia as a State-sponsor of terrorism.

My response: #SlavaUkraini

— Roberta Metsola (@EP_President) November 23, 2022
Spokesman Jaume Duch said the website had been targeted by a distributed denial-of- service (DDoS) attack.
?The availability of @Europarl_EN website is currently impacted from outside due to high levels of external network traffic.
This traffic is related to a DDOS attack (Distributed Denial of Service) event.
EP teams are working to resolve this issue as quickly as possible.

— Jaume Duch (@jduch) November 23, 2022
Such attacks disrupt the normal traffic of a targeted server, service, or network by overwhelming the target or its surrounding infrastructure with a flood of internet traffic.
They have also emerged as the preferred tool of Russian hacking groups like Killnet, as a way to cause chaos and protest against European countries that support Ukraine in the war.
"As geopolitical tensions rumble on, cyberattacks are increasingly viewed as a viable tool in the armory of nation states," Oliver Pinson-Roxburgh, CEO of cybersecurity company Defense.com, told TNW.
"The attack on the European Parliament looks to have been timed specifically, hitting their systems at a moment of maximum demand that would be guaranteed to command the greatest attention from the watching world," he added.
While MEP Rasmus Andresen noted that it's not certain yet if the attack was directly linked to the resolution on Russia, he did highlight that the parliament's systems were "not sufficiently prepared," AFP reports.
"I hope that today's events will lead us to better protect our data and our democracies because it certainly won't be the last time we are victims of such attacks," he stated.
In fact, cyber attacks against EU institutions have been gradually increasing since 2018, raising concerns about the public sector's cyber vulnerabilities and defences.
"The lesson from this attack on the European Parliament should be taken up by all government and public sector organizations: prioritize improving cyber defences to avoid any disruption in the delivery of vital services to citizens," Pinson-Roxburgh remarked.
"The failure of public sector organizations to protect services from bad actors will only further undermine public trust in institutions. Public sector organizations must plan for the long term, improving threat management systems and putting in place up-to-date education and awareness training for all staff."